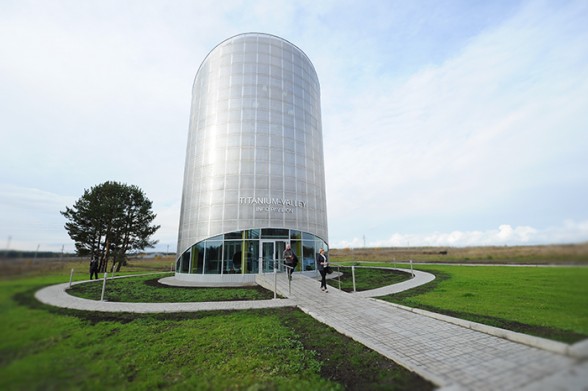 MLT Ltd. in «Titanium Valley»
August 17, 2017
On August 15 2017, there was an Expert Council meeting for special economic zone «Titanium Valley» chaired by First Deputy Governor of the Sverdlovsk Region, the chairman of the Expert Council, Mr. A.V.Orlov.
The Expert Council approved the investment project of «MLT-Urals» Ltd. The company will obtain residency in the special economic zone of the Sverdlovsk Region already in September 2017.
The project envisages the construction of manufacturing facilities to produce OSB, LVL, prefabricated houses and wood-polymer composites (from production residues).
The first stage amount of investments (construction of OSB production plant with the annual capacity of 300,000 m3 ) will make up around 11 billion rubles. The supplier of the process equipment and engineering services is «Dieffenbacher GmbH Maschinen- und Anlagenbau». As a result, 400 jobs will be created at the production plant itself with around 800 ones in the related sectors. The second stage includes the construction of an LVL production plant with the annual capacity of 80,000 m3. The amount of investments for this project will make up 5 billion rubles. On the whole, 400 jobs will be created. The manufacturing facilities will be located in «Titanium Valley» for which purposes land plots with the total area of 68ha are to be allocated.
The construction is planned to start in autumn of 2017 with the commissioning in 2019. The intended production targets are planned to be met by the end of 2020.
Latest news
June 15, 2016
MLT Ltd. have commissioned a new state-of-the-art production line for Additional LVL Billet Processing consisting of four areas.
July 6, 2016
In July 2016 a new modern plant was opened. The plant is produces environmentally friendly OSB-3 and OSB-4 board with zero formaldehyde emission.
August 28, 2016
Modern Lumber Technology LTD is now a member of NAWLA.