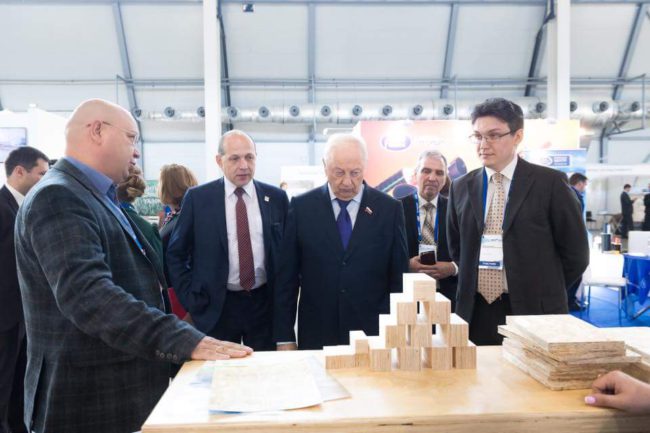 The 6th International Forum and Exhibition for High-Rise and Special Constructions
October 10, 2017
On October 4-6, 2017,  PJSC «Taleon» «Taleon Trading» participated in the 6th International Forum and Exhibition for High-Rise and Special Constructions held  in Ekaterinburg, Russia. The exhibition showcased multy-story and single residence houses built according MLT Ltd's unique technology. The audience showed great interest in these techniques and construction materials (LVL and OSB).
Our exhibition stand was visited by the Minister of Construction and Infrastructure Development of the Sverdlovsk Region, Mr. Mikhail Volkov, as well as by a Russian Federation Council Member, ex-Governor of the Sverdlovsk Region, Mr. Eduard Rossel. Mr. Rossel was particularly impressed by our construction technologies based on the use of environmentally friendly engineered wood materials. He highly appreciated the fact that we produce cost effective and durable houses affordable throughout Russia that, besides being environmentally friendly, turn out to be very energy efficient. According Mr. Rossel, such houses are needed in Russia.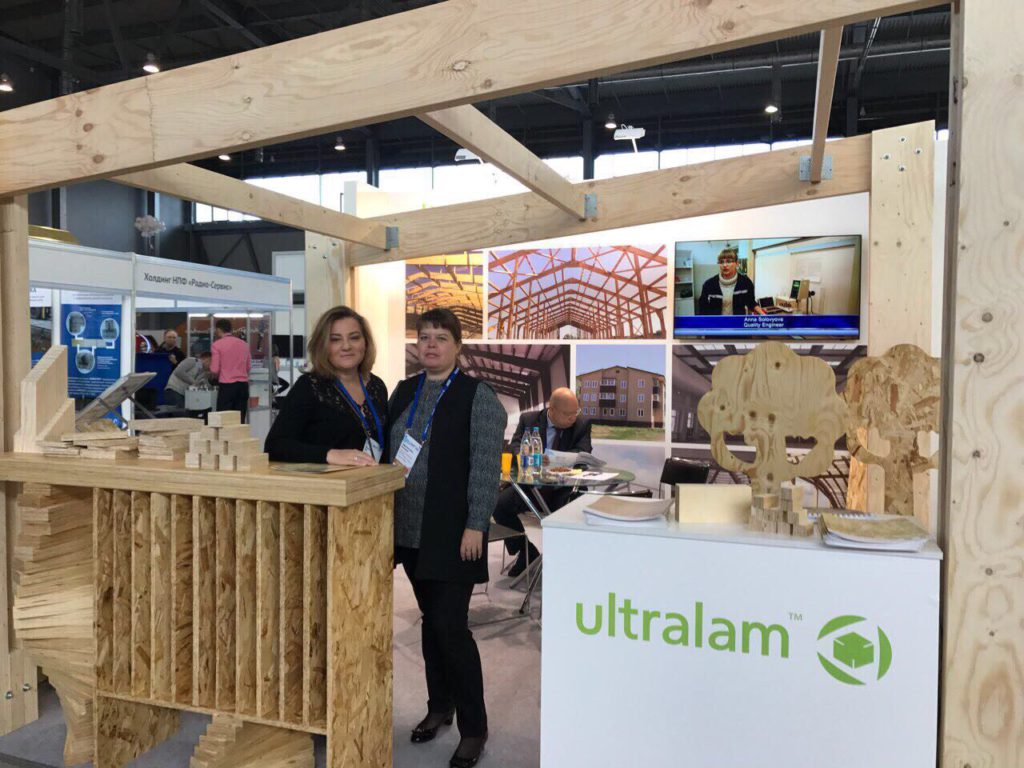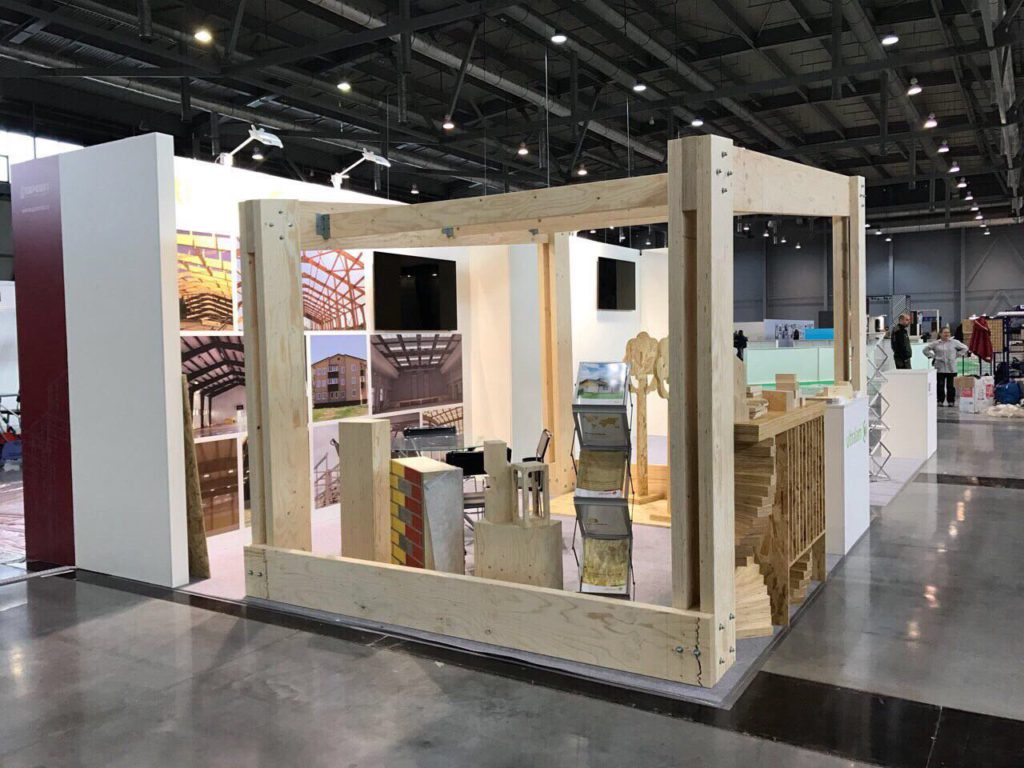 Latest news
June 15, 2016
MLT Ltd. have commissioned a new state-of-the-art production line for Additional LVL Billet Processing consisting of four areas.
July 6, 2016
In July 2016 a new modern plant was opened. The plant is produces environmentally friendly OSB-3 and OSB-4 board with zero formaldehyde emission.
August 28, 2016
Modern Lumber Technology LTD is now a member of NAWLA.