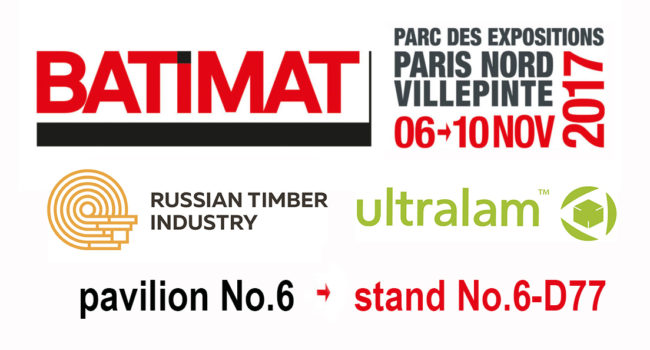 BATIMAT 2017
October 27, 2017
It's a great honor for MLT Ltd. to be a part of the Russian Timber Industry team at the largest international construction industry trade show, BATIMAT 2017, that will be held in Paris at the Paris Nord Villepinte Exhibition Center, on November 06-10, 2017.
MLT Ltd. will demonstrate the latest developments in the field of engineered wood processing and high-tech production of environmentally friendly houses. The presentation will be carried out the umbrella brand of the Russian Timber Industry, and will take place in pavilion No.6, at the collective stand of the leading Russian woodworking companies (stand No. 6-D77), organized by the Ministry of Industry and Trade of the Russian Federation.
Latest news
June 15, 2016
MLT Ltd. have commissioned a new state-of-the-art production line for Additional LVL Billet Processing consisting of four areas.
July 6, 2016
In July 2016 a new modern plant was opened. The plant is produces environmentally friendly OSB-3 and OSB-4 board with zero formaldehyde emission.
August 28, 2016
Modern Lumber Technology LTD is now a member of NAWLA.