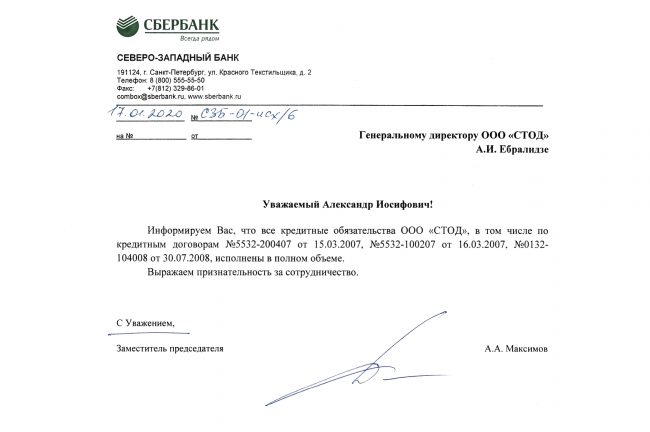 MLT Ltd fullfilled all credit obligations towards Sberbank in full scope
January 20, 2020
On January 17th 2020 Modern Lumber Technology Ltd. (OOO "STOD") finally fullfilled all credit obligations towards Sberbank. Total amount of returned credit funds is more than 6.6 billion rubles and 31.8 million USD.
"We operate in real economy sector, under real conditions. Whatever reality it is now, we always fullfilled and will be fullfilling our obligations! Always!"
A.I. Ebralidze
Latest news
June 15, 2016
MLT Ltd. have commissioned a new state-of-the-art production line for Additional LVL Billet Processing consisting of four areas.
July 6, 2016
In July 2016 a new modern plant was opened. The plant is produces environmentally friendly OSB-3 and OSB-4 board with zero formaldehyde emission.
August 28, 2016
Modern Lumber Technology LTD is now a member of NAWLA.