Our products
Ultralam™ production implements state-of-the-art technology – continuous pressing with microwave preheating which improves bonding quality and gives new, uniform, high strength material. Another advantage of this technology is the possibility to produce LVL billets of any length. Coniferous wood species are used for Ultralam™ production.
Annual capacity of pellet line
60,000t
Annual production of LVL
150,000m³
Annual production of OSB
500,000m³
Annual home building
40,000m²
Modern Lumber technology Ltd. is engaged in production of high strength laminated veneer lumber – Ultralam™. The company markets reliable, cost-effective and easy-to-use material for construction of environmentally friendly and energy saving houses, agricultural and sports facilities, renewal of old housing stock, construction of attics.
The News
April 19, 2017
It is for the fourth time that "Taleon Trading" took part in the largest Russian International Building Exhibition, "MosBuild", held on April 4-7, 2017, in the Central Exhibition Complex "Expocenter", Krasnaya Presna Str., Moscow. Thanks to such a large-scale exposition "Taleon Trading" demonstrated the latest achievements in the field of woodworking. At our stand we […]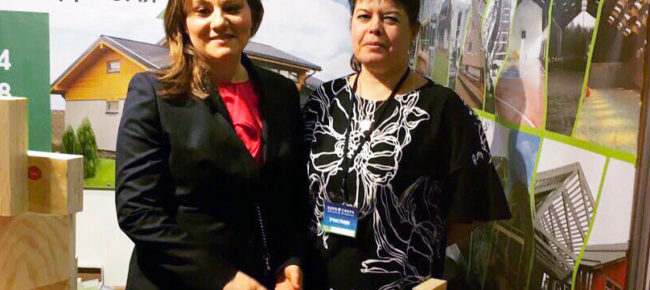 April 13, 2017
On March 25 – 26, 2017, "Taleon Trading", the subsidiary of "Taleon" JSC, being the trading business unit responsible for the promotion of Ultralam™ products in Russia and the CIS, traditionally participated in international spring exhibition «Building a House» held in Saint Petersburg, Russia. This exhibition demonstrates the most modern materials and technologies used in construction […]
February 19, 2017
On February 10, 2017, the grand opening of "Taleon Arbor" Plant, Russia's largest, high-tech OSB production facility, took place in the city of Torzhok, Tver Region, Russia. The opening ceremony was attended by the RF Minister of Industry and Trade, Mr. Denis Mantourov, the Governer of Tver Region, Mr. Igor Rudenya, the RF State Secretary/Deputy […]
Environment matters to us

Environmental
sustainability
We sustain forest resources through monitoring the woodlands, cutting diseased trees, protecting logging sites from poachers.

Modern
techniques
We implement modern construction techniques in the area of reliable and environmentally friendly houses.

Environmental
protection
The process of LVL production is one of the most rational ways of wood processing which allows to save forest resources.
You can reach us around the globe
Russia, Europe, USA, Australia, Middle-East, Japan, Taiwan, Republic of South Africa