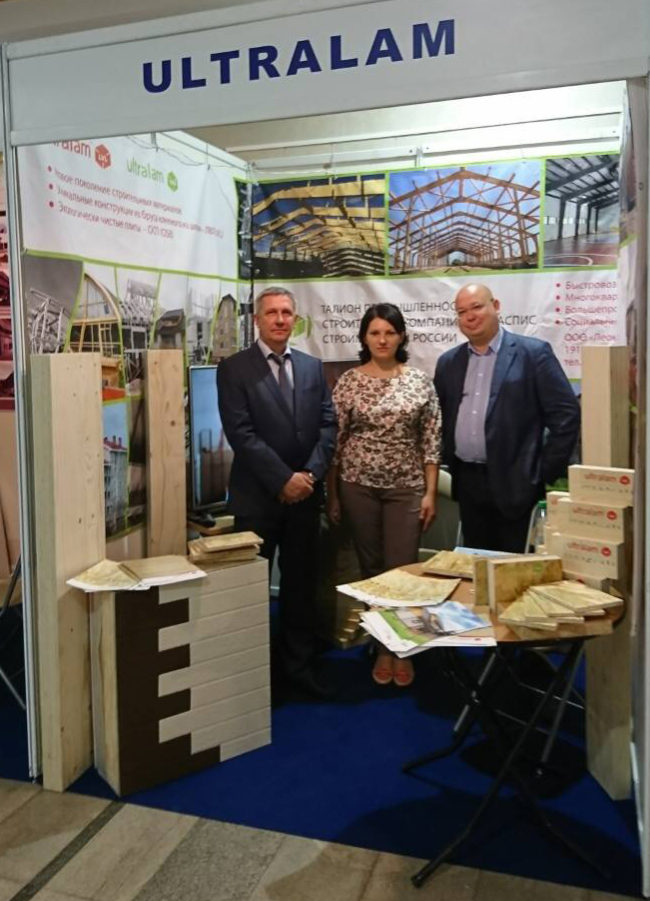 MLT Ltd. in the Exhibition of Achievements
August 9, 2017
On August 09 2017, MLT Ltd. participated in the Exhibition of Achievements of the Tver Region's Construction Sector.
This event was held as part of activities dedicated to Builder's Day 2017. MLT Ltd. demonstrated construction materials manufactured by «Taleon Arbor» and «Taleon Terra» Plants (OSB and LVL products, respectively) as well as prefabricated houses kits.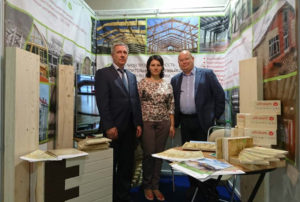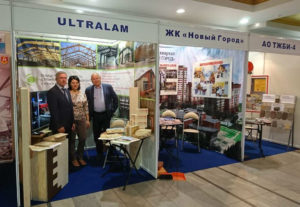 On the photos (from left to right):
Mr. Vladimir Kirdan – Director, «Leokaspis» Construction Company.
Mrs. Natalia Zhuchkina – Process Engineer, «Taleon Terra» Plant.
Mr. Timur Akchurin – Director, «Taleon Trading», a subsidiary of PJSC Taleon (a division responsible for sales on the RF territory).
Latest news
June 15, 2016
MLT Ltd. have commissioned a new state-of-the-art production line for Additional LVL Billet Processing consisting of four areas.
July 6, 2016
In July 2016 a new modern plant was opened. The plant is produces environmentally friendly OSB-3 and OSB-4 board with zero formaldehyde emission.
August 28, 2016
Modern Lumber Technology LTD is now a member of NAWLA.