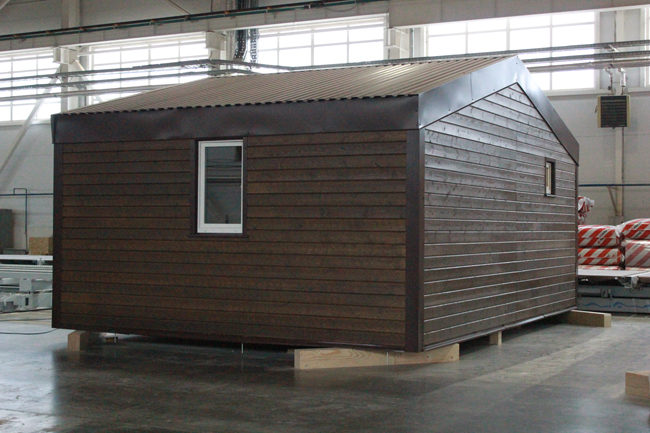 Prefabricated Modular Houses
February 8, 2018
PJSC TALEON represented by its subsidiary company Taleon Trading Ltd., the official trade representative of Taleon Terra and Taleon Arbor Production Plants, is happy to offer new innovative products, i.e. prefabricated modular homes, for your consideration.
Each prefabricated house is subjected to in-plant fit-up assembly tests, loaded into a 40-feet container and shipped to anywhere around the world to be fully completed and ready to move in within 24 hours.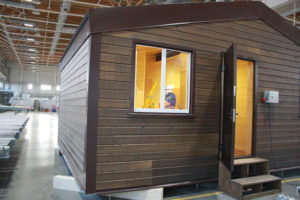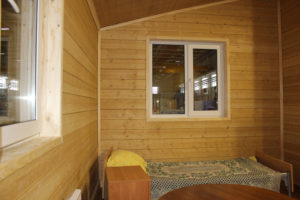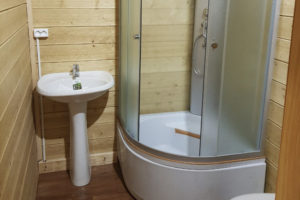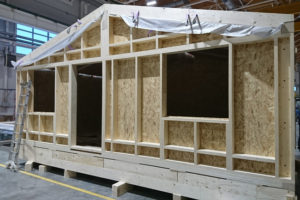 Our houses stand for durability, energy efficiency and fast construction rates. In absolute terms, one basic module takes three 8-hour working days, i.e. 24 hours, to be completely installed on finished foundations. Generally, it takes from 6 to 8 hours to install the envelope, and the rest of the time is required for internal and external finishing and installation of service lines and equipment. It is possible to carry out installation and construction works under any weather conditions good enough to operate a crane.
All the basic module components are factory-made using high precision equipment and do not require additional processing for installation. The frame consists of high strength laminated veneer lumber (LVL) the presence of which ensures stability and enhanced durability of the structure. The manufacturer's warranty for the load bearing frame and structural components is valid for a period of 5 years. Manufacture of all-LVL frames is absolutely exclusive on the territory of the Russian Federation. The building envelope is made from materials (LVL, OSB) which are produced at our production facility using the state-of-the-art equipment and meet the requirements of Global Standards that is duly confirmed by relevant certificates.
The basic module can be reassembled up to five times without damage to its performance.
The usage of basic module enables to produce houses suitable to be constructed in any climatic zones from the Equator to the Arctic Region.
The basic module is shipped in a 40-feet container on the all inclusive basis (one container – one basic configuration module).
Basic modules allow to construct single or double storey buildings of different floor areas and end uses. The total area of one basic module is 30 square meters. The basic module can be installed on any type of foundations (screw piles, bored and cast-in-place piles, continuous foundations and combinations thereof). As per the agreement with the Customer, the modular home can be delivered complete with a set of screw piles.
The basic module lies in the design of residential houses with the area of 30 m2, 60 m2, 90 m2 and 120 m2.
The cost of the basic module (basic configuration) when delivered from the plant makes up 1,200,000 (one million two hundred thousand roubles) including VAT. There is a discount provided when ordering three or more basic modules.
The price of the basic configuration includes the following components:
– Basic module kit with external and internal finishing;
– Windows and doors (factory installed);
– Required fastening materials;
– Internal service lines (piping, ventilation, electrical components);
– Sanitary ware (toilet bowl, shower cabin, two wash basins, mixer taps, 50l electrical water heater).
– Installation – supervision at the Customer's construction site;
– Set of basic installation tools (screw gun with bits, set of spanners, mallet, building knife, pry bar, stapler with brackets).
The following is not included:
– Foundations;
– External lines;
– Delivery;
– Installation.
The heating system can be delivered for a separate price as per the agreement with the Customer. At the choice of the customer, the module can be completed with an oven mantle and a chimney stack. Additionally, a furniture set and a gasoline generator can also be included.
Installation requirements: a crane and a team of 5-6 workers. To unload the container, a crane and a traction vehicle (tractor, loader etc.) are required.
Latest news
June 15, 2016
MLT Ltd. have commissioned a new state-of-the-art production line for Additional LVL Billet Processing consisting of four areas.
July 6, 2016
In July 2016 a new modern plant was opened. The plant is produces environmentally friendly OSB-3 and OSB-4 board with zero formaldehyde emission.
August 28, 2016
Modern Lumber Technology LTD is now a member of NAWLA.