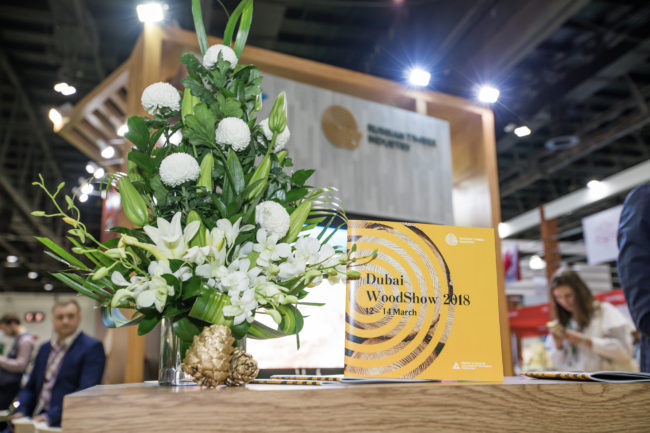 Ultralam at Dubai WoodShow 2018
March 21, 2018
During March 12 – 14, 2018, our company participated in one of the largest international woodworking industry trade shows, Dubai WoodShow 2018.  This year the joint Russian exhibition stand, organized by the Russian Export Center, was visited by thousands of guests from around 30 different countries, including those from the Middle East, Southeast Asia, and India.
Ultralam TM products have received a positive feedback from the widest range of international buyers. Of particular attention were Ultralam LVL products used in scaffolding and concrete formwork (moisture resistant LVL beams with chamfered edges, profiled high-strength laminated veneer lumber with special grooves enhancing the safety of the fastening system).
As a result of the WoodShow, several sales contracts for the delivery of Ultralam TM products to the UAE, Saudi Arabia and other Persian Gulf countries, were signed.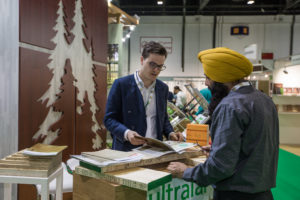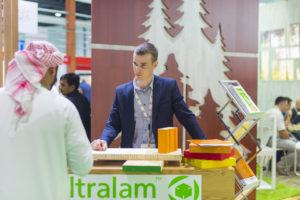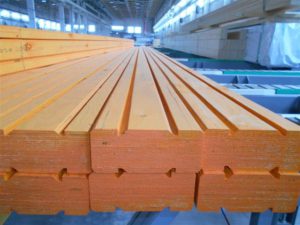 Latest news
June 15, 2016
MLT Ltd. have commissioned a new state-of-the-art production line for Additional LVL Billet Processing consisting of four areas.
July 6, 2016
In July 2016 a new modern plant was opened. The plant is produces environmentally friendly OSB-3 and OSB-4 board with zero formaldehyde emission.
August 28, 2016
Modern Lumber Technology LTD is now a member of NAWLA.