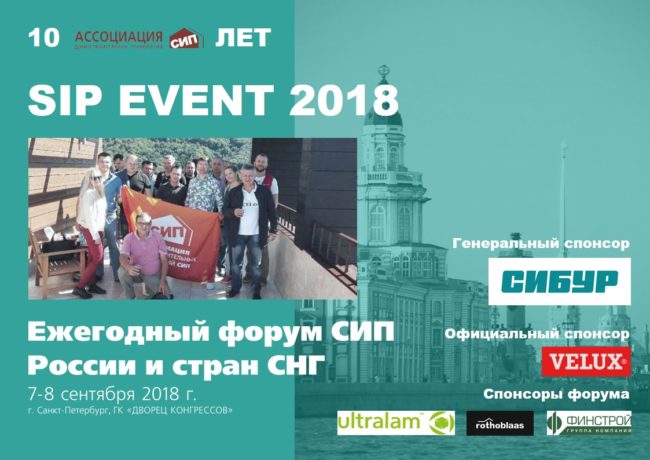 SIP EVENT 2018
August 22, 2018
SIP EVENT 2018 will take place on September 7-8 2018 in the Constantine Palace in Strelna near St. Petersburg, Russia. This year it is dedicated to the 10th anniversary of NP "Association of house building technologies SIP".
New directions in the of low-rise housing construction development will be disscussed on the forum. Leading manufacturers and suppliers of building materials and raw materials for frame and panel construction will hold presentations of the new industry products. Participants will visit facilities under construction in the Leningrad region and one of the production facilities.
A subsidiary of «Taleon» PJSC, Taleon Trading Ltd. (a division responsible for MLT Ltd.'s Russian Market) is the sponsor of the annual SIP Event for participants from the RF and CIS countries.
Latest news
June 15, 2016
MLT Ltd. have commissioned a new state-of-the-art production line for Additional LVL Billet Processing consisting of four areas.
July 6, 2016
In July 2016 a new modern plant was opened. The plant is produces environmentally friendly OSB-3 and OSB-4 board with zero formaldehyde emission.
August 28, 2016
Modern Lumber Technology LTD is now a member of NAWLA.