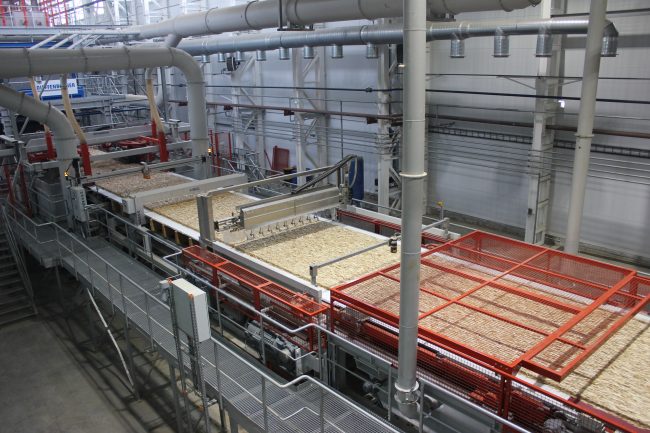 MLT LLC's Talion Arbor OSB Production Plant performed an overhaul of the main press line
January 15, 2021
In November 2020, MLT LLC's Talion Arbor OSB Production Plant performed a scheduled overhaul of the main press line, i.e., the replacement of the press steel belt. This work and the upgrading of other pieces of equipment allowed to avoid unscheduled production downtime and resulted in increased output and improved quality of products.
Latest news
June 15, 2016
MLT Ltd. have commissioned a new state-of-the-art production line for Additional LVL Billet Processing consisting of four areas.
July 6, 2016
In July 2016 a new modern plant was opened. The plant is produces environmentally friendly OSB-3 and OSB-4 board with zero formaldehyde emission.
August 28, 2016
Modern Lumber Technology LTD is now a member of NAWLA.