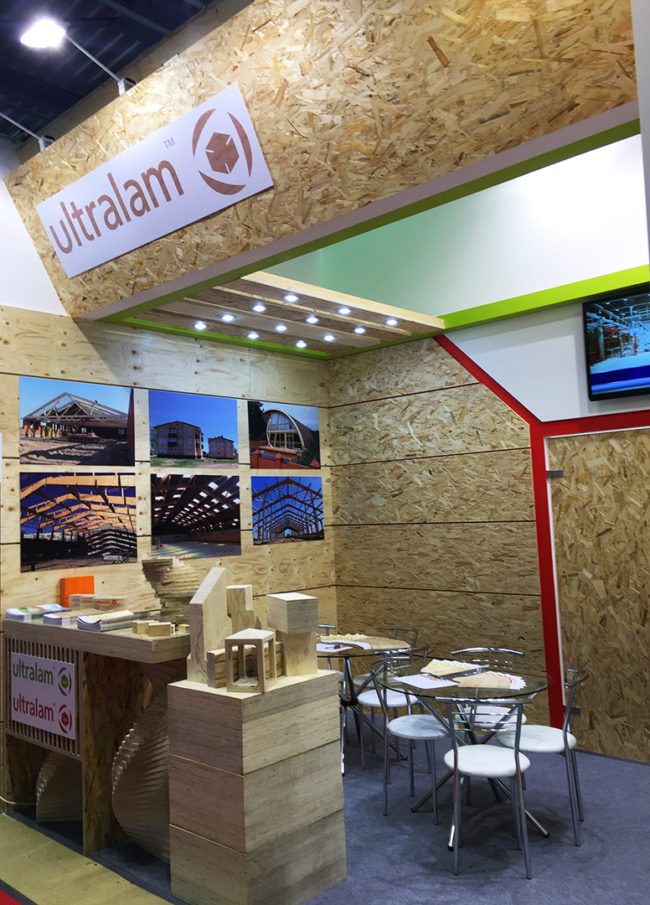 MosBuild 2017
April 19, 2017
It is for the fourth time that "Taleon Trading" took part in the largest Russian International Building Exhibition, "MosBuild", held on April 4-7, 2017, in the Central Exhibition Complex "Expocenter", Krasnaya Presna Str., Moscow.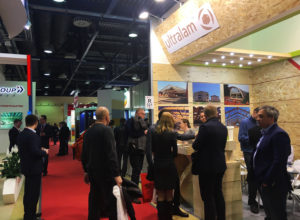 Thanks to such a large-scale exposition "Taleon Trading" demonstrated the latest achievements in the field of woodworking. At our stand we presented     Ultralam ™  products (OSB, LVL, OSB paints) and the newest building technologies of the house-building production line of "Taleon Terra" plant located in the city of Torzhok, Tver region, Russia.
The results of the last "MosBuild 2017" exhibition showed great interest of the audience in new types of products. The number of customers who visited the company's stand significantly exceeded last year's figures. The exposition gave an opportunity to get acquainted with Ultralam ™ products for a huge number of specialists and potential customers from all regions of Russia and the near abroad.
Latest news
June 15, 2016
MLT Ltd. have commissioned a new state-of-the-art production line for Additional LVL Billet Processing consisting of four areas.
July 6, 2016
In July 2016 a new modern plant was opened. The plant is produces environmentally friendly OSB-3 and OSB-4 board with zero formaldehyde emission.
August 28, 2016
Modern Lumber Technology LTD is now a member of NAWLA.